Scott Maxwell Memorial Scholarship
The Scott Maxwell Memorial Scholarship fund has been established to help 4-H youth who wants to participate in the fair. Scott was a strong supporter of the fair and helping youth exhibit for the first time or the tenth time. The following guidelines have been established for this fund:
Who Qualifies for the Scott Maxwell Memorial Funds?
Any 4-H member participating in the present year 4-H program.
The 4-H member can show in any project area.
What is required for 4-H members looking to receive funds?
Why the 4-H member is in need of funds.
What project area the 4-H member is wishing to participate in.
Which fair they wish to participate in
What is the application deadline?
As all project areas have different deadlines, there is no set deadline for the application. However, funds will be given on a first come, first served basis based on the discretion of the committee.
How do I apply?
Applicants should send a letter expressing interest in receiving funds that explains their need for funds and the project area they are wishing to participate in to:
Scott Maxwell Scholarship Fund
PO Box 256
Marne, MI 49435
Any questions or concerns please contact Jim Kishman – (616) 677-1874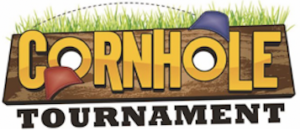 First Annual Cornhole Tournament Saturday, July 10th First Toss starts at 1:00PM Registration Fees $20.00 per team. Please note there is a $4.00/person fee to enter the fair (not part of your entry fee) Registration fees must be paid at the time of registration. CASH...