We are pleased to offer winter storage at the Berlin Fairgrounds in Marne, Michigan.
Do you have a boat or trailer that you would like to store inside during the Michigan winter months? If so, the Berlin fairgrounds has limited space available. Check-in will be on the first and second Saturday in October. Take-out will be on the third and fourth Saturday in April. Since space is limited, storage will be offered on a first come, first serve basis.
Put in: 1st or 2nd Saturday in October – 2021 dates – September 25th, October 2nd and October 9th between 8:00am and 12:00pm
Pull out: 3rd or 4th Saturday in April
Cost:
Motor Homes, 5th Wheels & Goose-neck Trailers are $15 per linear foot
Everything else is $12 per linear foot
(Measured from front of tongue to the end of the stored item)
Outdoor Storage Available at $6/ft
Contact:
Dave Kulicamp: (616) 262-3985
Chad Horling: (616) 890-4198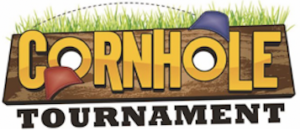 First Annual Cornhole Tournament Saturday, July 10th First Toss starts at 1:00PM Registration Fees $20.00 per team. Please note there is a $4.00/person fee to enter the fair (not part of your entry fee) Registration fees must be paid at the time of registration. CASH...