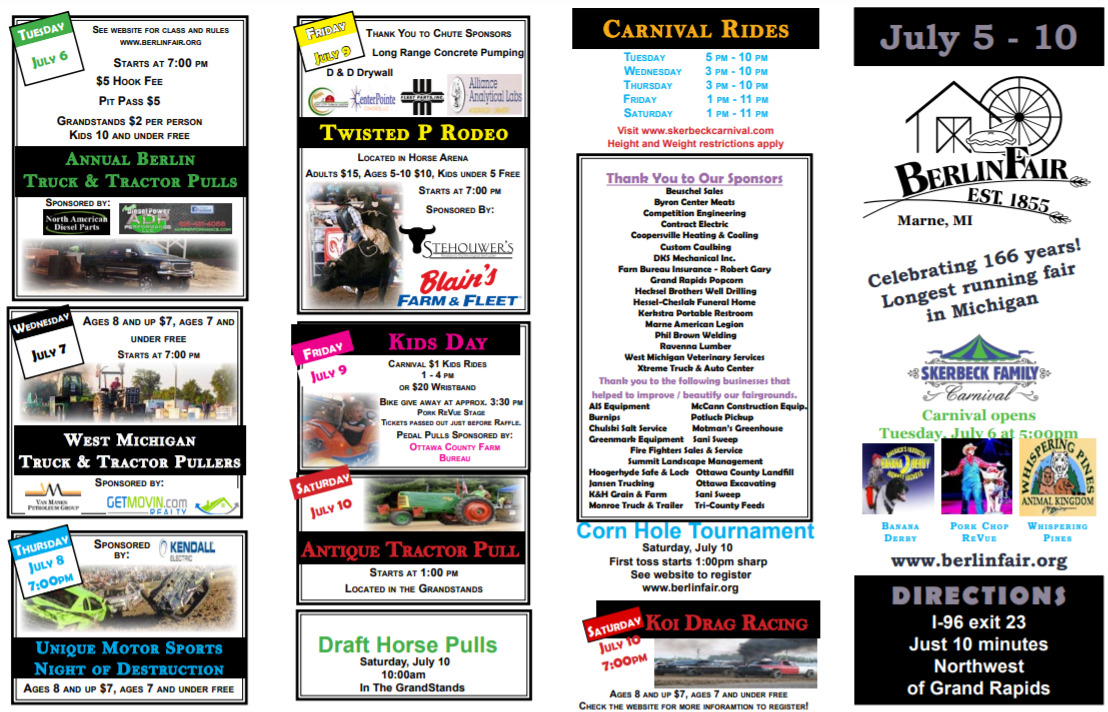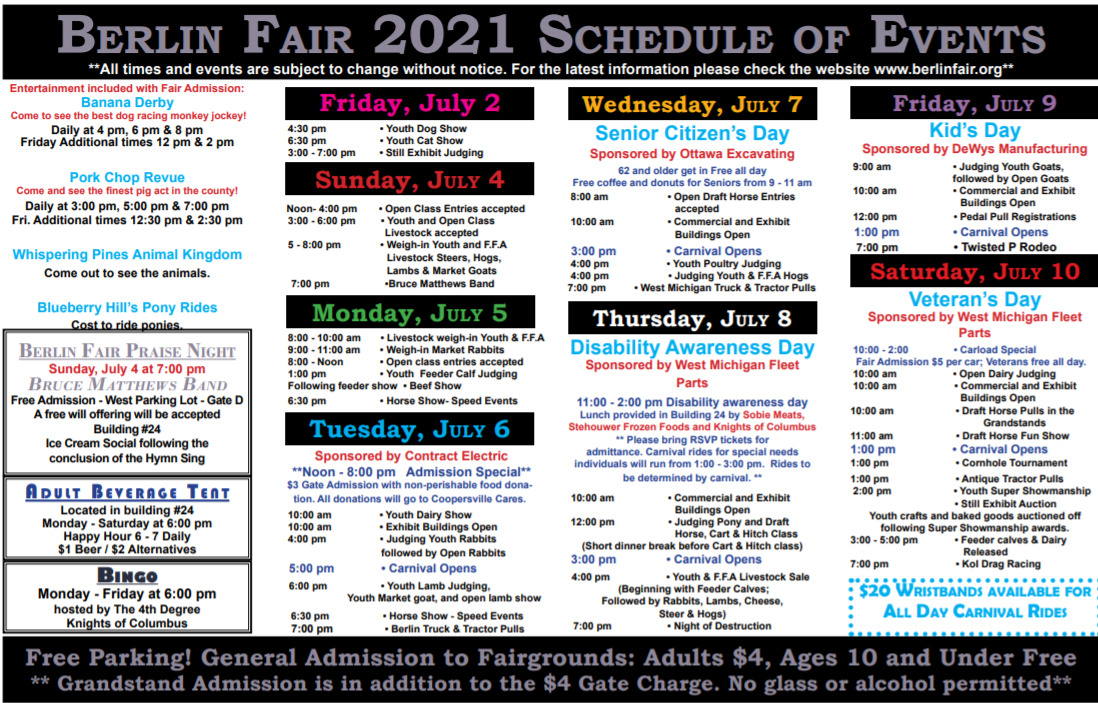 Register for drag racing on Saturday, July 10 starting at 5pm at the Berlin Fair Grandstands.  Racing begins at 7:00pm.  For more information regarding KOI, please see their website http://www.koidragracing.com/ or their Facebook...
read more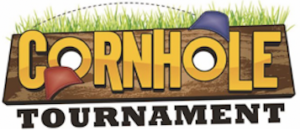 First Annual Cornhole Tournament Saturday, July 10th First Toss starts at 1:00PM Registration Fees $20.00 per team. Please note there is a $4.00/person fee to enter the fair (not part of your entry fee) Registration fees must be paid at the time of registration. CASH...
read more
Michigan's Longest Running Fair – Since 1855
With an emphasis on youth and agriculture, we provide the community with a financially sound fair that educates, entertains, and allows for community involvement with wholesome family atmosphere.